You are invited on a journey of self-discovery through Tantra: a beautiful ancient art, science and philosophy that transmutes our primal, potent life force of sexual energy into a healing, meditative and blissful experience.
Living in the future, always one step ahead of ourselves has led to a generation of disenchanted as we let life's beautiful moments slip through our fingers because we as so busy thinking about "what comes next". A continuous focus on performance has made living and loving mechanical. Alternately, many are dwelling on the past, surrounding themselves with barriers that keep them captive from the sweet surrender of truly living.
Tantra lives in the moment. It savours the here and now, teaching us to live life erotically, through all five senses. Not letting a single minute pass you by, in love or in life.
The benefits of these practices and ideals can be seen on a physical, emotional, psychological and spiritual level.
Tantric Bliss tantra studio teaches a two session program for couples or singles that covers the foundation of tantra. It is both experiential and educational. Discover, connect, inspire…and enjoy!
Olivia is committed to creating spaces to facilitate new experiences for you to feel more vibrant and alive each day, physically and spiritually . . . for men and women, beginners and advanced, singles and couples.
Is Tantra for you?
Maybe some of these situations are familiar...
I am unable to connect with anyone.   You may be having trouble connecting with loved ones, or even knowing how to meet new people.  You'd like to just 'be yourself' with other people but something holds you back.
There is something missing in my life. You feel you have lost your spark or feel that life is too hard. Other people seem to have a 'juicy' life and you wonder how you can experience that yourself.
I would like to know how to arouse my partner.  It seems that no matter how much you try, your partner is not interested in having sex anymore. You wish you knew how to re-create the initial spark between you.
Sex doesn't interest me anymore.  You can remember when you enjoyed sex, but now it just all seems like too much hard work.  You long for the days when it was fun and pleasurable, maybe you feel there is something wrong with you.
I would like to experience the spiritual aspect of sex.  You are longing for deeper, more connected sexual experiences that open you to feeling divinity in yourself and your partner.  You currently enjoy sex, and you know there is more to enjoy but you don't know how to go there.
At Tantric Bliss, we offer tantric workshops, and individual and couples private sessions , that will inspire and guide you to address the discomfort you may be feeling or to simply allow you to increase your current levels of pleasure, and more. We provide simple, practical techniques for singles and couples that are easy to replicate at home.
What will you experience?
Through exploring Tantra with us, you can open to experiencing:
Re-connection with your inner self – knowing yourself is the only way to lasting and true intimacy with your lover or future lovers.
Deeper sexual experiences and greater intimacy – with relaxation and connection in your body, you will feel more available in sex, rather than getting stuck in "doing mode"  sexually, where you are always looking for the next thrill or using fantasy to create erotic moments, but missing out on the depth.
Re-aligning your masculine and feminine aspects – understanding and realigning your masculine and feminine polarity, creates a whole new way of being in the body and improves your relationships with the opposite sex through re-energising your natural polarity. Women will feel the receptivity of their feminine and men will discover the initiating energy of their masculine.
An increased level of sexual energy and overall wellbeing – sexual energy, kundalini and life force energy are all the same thing – tantra frees repression and tension in the body, so that you have more energy available to you every day.
The sexual spiritual connection in your body and being – Tantra takes you beyond physical sex to the place where the boundaries between yourself and your lover disappear.  This leads to prolonged states of ecstasy, bliss and pleasure that flow into your daily life.
Tantra for Women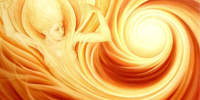 You will have the opportunity to relax and receive, to come deeper into your body and your senses, and to be touched lovingly everywhere.
Tantra for Couples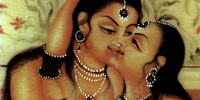 Would you like to learn how to have really loving healthy, successful relationships? Would you like to bring your relationship to new heights and depths of pleasure and have better sex?
Tantra for Men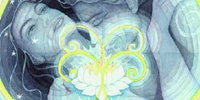 Learn how to connect more deeply using the tools of tantra, breath work, meditation, movement and sensual touch.